Laravel developer from India: these are the advantages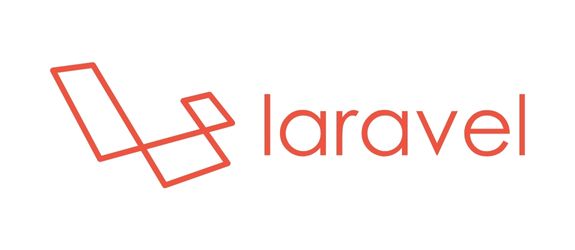 Laravel is one of the most popular PHP frameworks. In addition, it may make sense to rely on Indian experts. Read more in the article.
Introduction
Something amazing has happened in the last couple of years. A new PHP framework has been created. This is exciting because this hasn't happened since Zend and Symfony were created. Before that, there was this development. For example, very early on with the frameworks like CodeIgniter or CakePHP or YII. However, these are no longer up to date and are hardly ever used.
Not so with Laravel. There was a real boom here. Virtually every programmer has turned to this framework.
The framework is also very popular in India.
The use in Asia
Normally, the adaptation of new technologies in Asia and also in South Asia is rather low. For example, CakePHP and CodeIgniter continued to be used for a long time to develop web applications. This is because these two PHP frameworks are easy to use. Even a layman or a university graduate can quickly become familiar with it.
The situation is different with Zend and Symfony. To be sure, they are powerful technologies. However, it has a steep learning curve. And a fresh software developer needs several months to learn it and is still a beginner.
Laravel has eliminated this learning curve. Even a beginner can quickly become familiar with it.
This has led to almost all PHP developers in India switching to this technology.
You have basically made a quantum leap. Because Laravel, in my opinion, is better than Zend and Symfony.
Why not Zend and Symfony?
While both PHP frameworks are good. However, they solve old problems. Nowadays, modern solutions are needed that meet the new challenges. For example, the access of thousands of users per minute via the Internet browser. Or the use of smartphones.
Or the need for greater safety.
Laravel offers all this.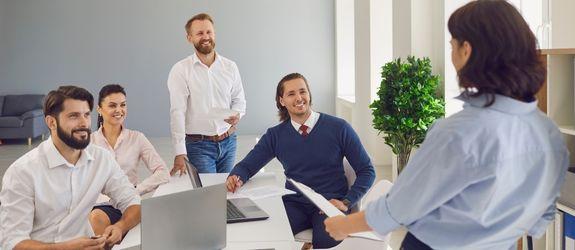 What is the advantage of software development in India?
India was long considered dirt cheap and the quality also left much to be desired.
Poor code, poor communication, stretched budgets, project timelines too long.
All that has changed in recent years.
Nowadays, even an Indian Laravel developer can find out about the latest trends on the Internet, for example, via Youtube or Stackoverflow.
Code quality has also become a mainstream topic.
IT service providers and Internet agencies in South Asia have also understood that quality and maintainability of IT solutions are important.
What are the types of collaboration?
There are different ways of working with a Laravel IT company in the Indian region.
Waterfall method
Here all requirements for the web application are defined to start programming. Here you can also talk about a fixed price.
This type of IT project is particularly worthwhile for smaller applications.
Agile method
Agile is a more flexible variant of web development. In each case, the requirements are set for a month, or in some cases a week.
New requirements can then be set next month or next week.
Thus, one remains flexible.
Fixed teams
There is also the possibility to book fixed teams. For example, a project manager, a software tester, five programmers, a designer and a front-end developer.
However, this is usually only worthwhile for large companies and corporations.
Dedicated developers
Most IT service providers and agencies in German-speaking countries rely on this. You can book a single developer or several.
So you can start small and build a team over time. (For example, our firm also offers this service).
Offshore Development Center (ODC)
Then there are the so-called Offshore Development Centers or ODC for short. Companies like Adidas book a team of several hundred programmers at firms like Wipro or Infosys. These then build teams of developers over time.
However, this happens rather less in Laravel. But rather in areas like Java or C++. As it requires large developer capacity here.
What about the costs?
Even today, costs in Asia are still low. However, it should also be mentioned that prices are rising. The quality is also improving day by day.
Savings of around 30 to 40 percent can be achieved compared with the USA or Europe.
Even compared to Eastern Europe, India is still favorable today. To some extent, some countries such as Poland have become as expensive as in Western Europe.
What else should you pay attention to?
The important thing is to look at what you need. If you are a large corporation, then you should turn to the IT giants in India.
If you are an agency, then you should turn smaller well-known companies that offer the particular service.
For example, if you are looking for a Laravel developer, feel free to contact us. However, if you need complete programming, with IT project management taken over, then there are other companies that specialize in this.
Here are a few more points to watch out for:
Integrity:
Good companies in India are honest and will tell them what is possible and what is not.
Experience with European and American companies:
There are IT service providers in Asia who focus on the Asian market. Then there are software companies, which mainly serve Western customers. These should be selected, because they have already gained experience with it.
Conclusion
Laravel web development in India can be a good solution. Especially for IT departments of smaller companies or digital agencies that want to expand their software teams.
Of course, there are other countries like Pakistan, Bangladesh or Vietnam. Or even Eastern European countries like Ukraine or Romania. However, India convinces with the number of programmers in the country and also the political stability.
Through social media, such as YouTube and Facebook, cultures have also aligned. Whereas Indians used to be very rooted in their own culture, nowadays they are cosmopolitan and enjoy eating at McDonalds or watching the latest Hollywood movies.
What are your experiences? Where do you see the advantages and disadvantages? I am happy to have an exchange.
Interesting links:
Laravel Freelancer on Freelancermap
More about software development in India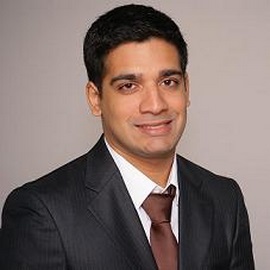 Sascha Thattil ist Geschäftsführer bei YUHIRO. YUHIRO unterstützt Agenturen, IT Dienstleister und IT Abteilungen bei dem Aufbau von Webentwickler/ Laravel Entwickler Teams in Indien.